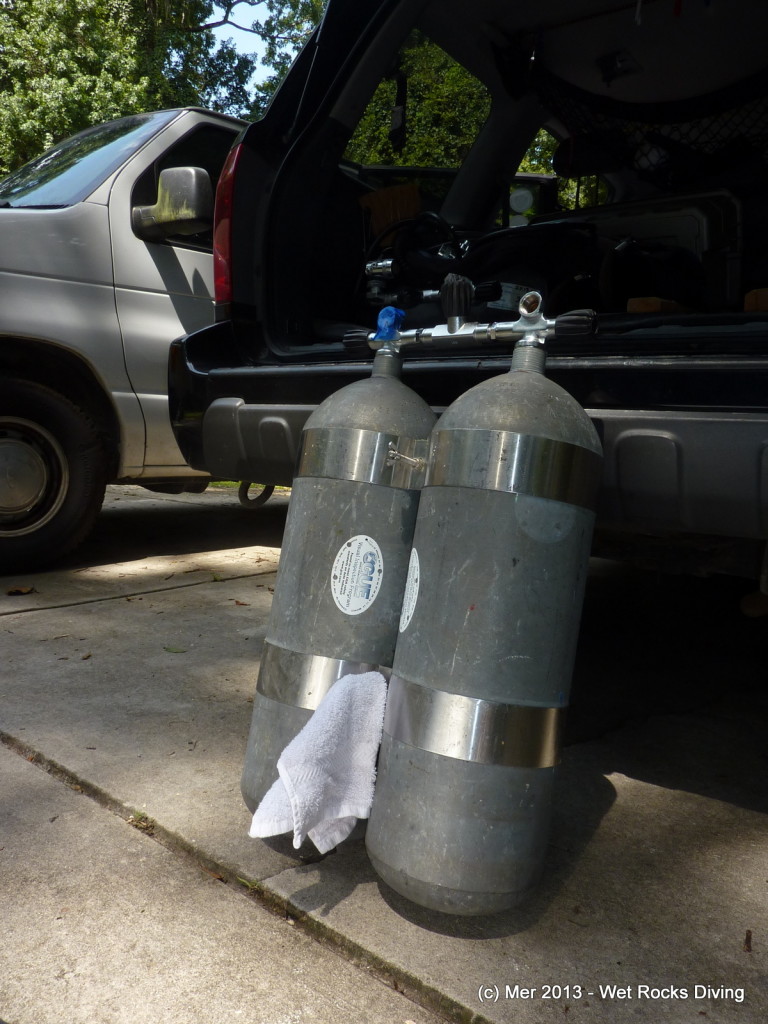 Tired of poor grip when loading wet double tanks into the car?
Not tall enough to lift doubles from the valves alone and still clear the rear bumper?
Keep an extra junk facecloth in the back of your vehicle. When loading tanks, use the facecloth around the bottom bolt to give you a firm grip on the tanks while protecting your fingers from the bolt threads. This also has the added bonus of making the grip higher on the tanks so that you don't have to squat as low when lifting them in versus grabbing the bottom of the tank.