Diving
Project Baseline and Project Baseline on Vimeo
Facebook: Meredith Tanguay
Facebook: Max Frenkel
Facebook: Wet Rocks Diving Group
Rubicon Foundation digital repository of Diving and Environmental Physiology Research. Free downloads of articles!
The Human Diver: Human Factors, Human Performance and Teams in Diving by Gareth Lock — Micro Online Class or 10-Session Live Webinar Course or Two-Day Live Course. Amplifying the effectiveness of your diving skills and experience through specific human factors training.
Real Estate
If you have a real estate need near or far, let Exclusive Homes Group help you find the right agent to meet your needs. Email us or 978-430-8794.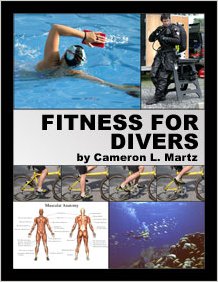 Fitness & Swimming
Fitness for Divers:
For the ladies:
The New Rules of Lifting for Women: Lift Like a Man, Look Like a Goddess 
Total Immersion – Perpetual Motion Self-Coaching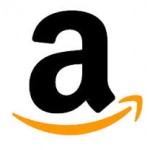 More WET ROCKS DIVING RECOMMENDED PRODUCTS here

Things that might just make your diving (or caving) day a little better!
Florida (including High Springs) – see here
Hawaii (including Kona) – see here
Partners
Extreme Exposure: Dive Center in High Springs, FL
Air Hogs: Dive Center in Raleigh, NC
Dive Right in Scuba: Dive Center and Charters in Chicago, IL
Brownies Southport: Dive Center and Charters in South Florida
Amigos: Dive Center in Fort White, FL
South East Underwater Explorers (SEUE): Facebook group
Kona Diving Company: Full-service dive center and charters in Kona, Hawaii
Torpedo Tours: Charters in Kona, Hawaii
Wet Rocks Diving Team: For GUE Instruction at all levels (other than CCR) as well as Instructor Training in Eastern USA (North and South Florida, MidAtlantic, Northeast, Midwest), Hawaii, the Caribbean including Bonaire.
Danny Riordan: GUE Cave Instruction/Guiding, Mexico. Instructor Evaluator: Fundamentals/Cave. North Florida and Mexico.
Annika Persson: GUE Fundamentals/Recreational/Technical Instruction. Instructor Trainer Recreational/Fundamentals, Norway/Sweden/Croatia.
Ali Firkee: GUE Fundamentals/Recreational/DPV Instruction. Tech/CCR expedition organizer. Dubai UAE based, also Kuwait, Egypt, Croatia.
Rob Lee: GUE Fundamentals/Recreational Instruction. San Francisco, CA.
Cameron Miller: GUE Fundamentals Instruction/Guiding. Alaska.
Guy Shockey: GUE CCR/Technical Instruction. Instructor Evaluator. PNW and BC Canada.
John Kendall: GUE Technical/CCR/Cave/Photogrammetry Instruction. Instructor Trainer Fundamentals/Recreational. UK, Malta, France.
Gerard Newman/Opua Private Scuba: NAUI Tech Instruction/Guiding. Technical diving and CCR support. Kona, Hawaii.
James Garrett: Webhosting and website development.
To request addition here, email us.
Fun Stuff
Free 30-Day Amazon Prime Trial
Death Star Canteen