Fundamentals Tech Upgrade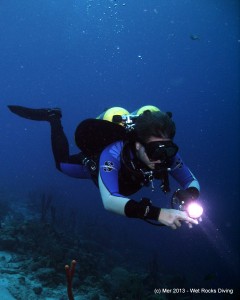 What
A Fundamentals Tech Upgrade is a session which allows a GUE Rec 1 or GUE Fundamentals graduate to demonstrate they meet the Fundamentals Technical Rating requirements. If student's previous GUE training was in a single tank, best results may be achieved by combining a Doubles Primer with the Tech Upgrade.
Why
This upgrade session is useful for a Rec 1 or Fundamentals graduate who wishes to continue to GUE Cave or Technical training.
Duration & Content
Half day, primarily in-water evaluation
OR Full day or longer, if refinement & coaching needed or combined with Doubles Primer
If significant review desired, consider taking Fundamentals Part 2 as a way to review and demonstrate Tech-level readiness
In some locations, we offer a Fundies Tweak running parallel to a scheduled Fundamentals class. This is an opportunity for review and Upgrade evaluation.
Requirement Highlights
Must be an active GUE Rec 1/2/3 or Fundamentals-Rec level diver (card not expired)
Can be done at any time. There is NO limitation that a Tech Upgrade has to be achieved within 6 months of your Fundamentals class.
Evaluation dives require at least one qualified teammate. This can be another Rec 1 or Fundies-Rec graduate or a GUE Fundies-Tech Rated or higher diver; your instructor cannot play this roll
Basic GUE system equipment, including double tanks, primary light, back-up lights, and a back-up mask
See Technical Rating skill requirements here
Ready to take your Fundamentals Tech Upgrade? Email Us today.