Request more information from Wet Rocks Diving by using this form.

Featured Post
 Upcoming GUE Fundamentals Classes in the USA The schedule will be finalized soon for classes taught by Wet Rocks Diving in some very special locations. If you're interested, please email us your email so you won't miss announcements. Our primary … Continue reading →
Recent Posts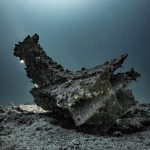 This gallery contains 1 photo.
Mer will be the featured speaker tonight at the Down Under Divers Dive Club meeting in Raleigh, NC USA. Mer is filling in last minute for a sick presenter. She will be remoting in. Topic: Benefits of Divers in Underwater Archaeology –  … Continue reading →