Request more information from Wet Rocks Diving by using this form.

Featured Post
 Upcoming GUE Fundamentals Classes in the USA The schedule will be finalized soon for classes taught by Wet Rocks Diving in some very special locations. If you're interested, please email us to be added to our mailing list so you won't … Continue reading →
Recent Posts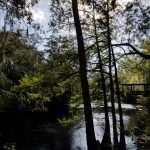 This gallery contains 1 photo.
Wet Rocks Diving will be at Florida Cave Fest, Hosted by Extreme Exposure Dive Center,  2-10 Nov 2018 in High Springs, Florida. You can find out more about the event, including the official (& unofficial) schedule here. Mer and Wet … Continue reading →