Request more information from Wet Rocks Diving by using this form.

Featured Post
NOW POSTED! The fall schedule (and early 2018) has been posted: here. Seats are rapidly filling. Email us today if you are interested. Don't miss out! More updates will be coming soon! Here is an update on Wet Rocks Diving's … Continue reading →
Recent Posts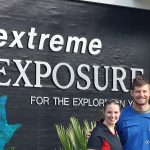 This gallery contains 1 photo.
Congratulations to Mike D for successful completion of GUE's Cave 1 Course last week in North Florida. Welcome to the darkness! A big thanks to Mike W for standing in as a teammate for Mike D and for completing the … Continue reading →