South Florida Dive Sites
Coming Soon!
Featured Post
Updated: 8 Nov 2022 Calendar Showing Available Seats The most reliable place to see available class dates and seats for Wet Rocks classes is here. Feel free to email us to add a class as well! Update on upcoming Wet … Continue reading →
Recent Posts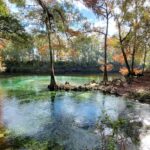 This gallery contains 1 photo.
Fall is so pretty here in North Florida, USA's Cave Country… the humidity is gone, there are the subtle warm colors in the trees to replace the warm-everything-else, there's less rain and often the cave conditions are spectacular. It's beautiful… … Continue reading →