South Florida Dive Sites
Coming Soon!
Featured Post
It's been super busy during COVID and as things are opening back up. Running classes outside of Florida is still… complicated. But we are starting to look into them more as vaccination rates go up and positivity rates go down. … Continue reading →
Recent Posts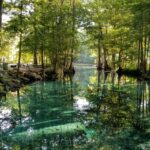 This gallery contains 1 photo.
I have a past student who seeks a teammate (maybe two) for a GUE Cave 2 course in High Springs, FL. Dates are Aug 2-7, 2021. Email us here for more info.