How to Start Training with GUE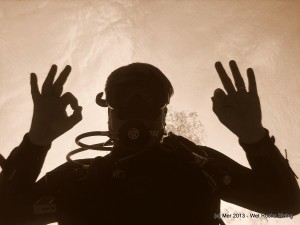 Is GUE right for me?

How will GUE help me get more out of my diving?
What class should I take?
You can begin by:
(This does not obligate you to a class or any fees.)
Create an account at

globalunderwaterexplorers.org
Fill out your confidential student profile here. Make sure you include info about:

Your favorite kinds of dives.
The amount of experience you have in the equipment you list.
Type and size of tanks you own or typically use.
Your diving goals or diving education goals.

Once completed, a grey box will appear at bottom of page OR Click here if you don't see the grey box.
Select "Meredith Tanguay" and send. Again, this does not obligate you to a class or any fees. If you are training with another member of the Wet Rocks team, we will get your profile to that team member.
THEN: Email Us with 3 times during which you're available for a complimentary phone consultation to discuss your diving goals, best class for you, schedules, and personal big-picture equipment need OR click here to request a free consultation. Calls may not always be available immediately due to travel, dive, and class schedules; we appreciate your patience and we WILL get to you!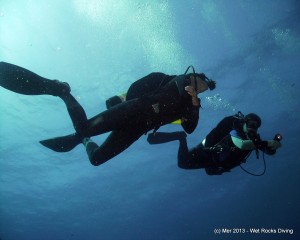 Remember, for best results, make sure you speak with your GUE Instructor before you make new equipment purchases for your GUE class.
Don't know where to start or even if GUE is for you? Email Us and we'll set up a time to talk about your experience, your goals, and see if you would benefit from a GUE course. If you and GUE are not a match, that's okay too!
Things To Keep In Mind
GUE does not accept students who smoke.
GUE Courses require students to have DAN Master level insurance or equivalent coverage at minimum.
GUE Courses require specific equipment features: ask us for a consult, your personal equipment changes may be minimal!
GUE Courses 3 days or longer (or is a 2-day component of Rec 2) require a swim test: coaching tips and coaching resources can be provided.
Additional Resources
Once You've Reserved Your GUE Class with Wet Rocks Diving