Cave Diver Level 1
What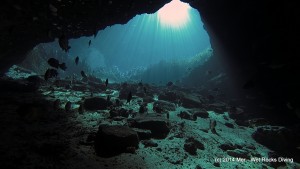 Cave 1 builds upon the skills learned and perfected in GUE Fundamentals and teaches divers how to use these skills to transition from the open water to the overhead environment of caverns and caves. This course includes instruction, practice, and feedback on dive planning, guideline work, emergency procedures, refinement of Fundamentals skills for the overhead environment, teamwork, light communication, conservation, and accident analysis. In this class, expect to spend a lot of time in the water, work hard, and have a lot of fun.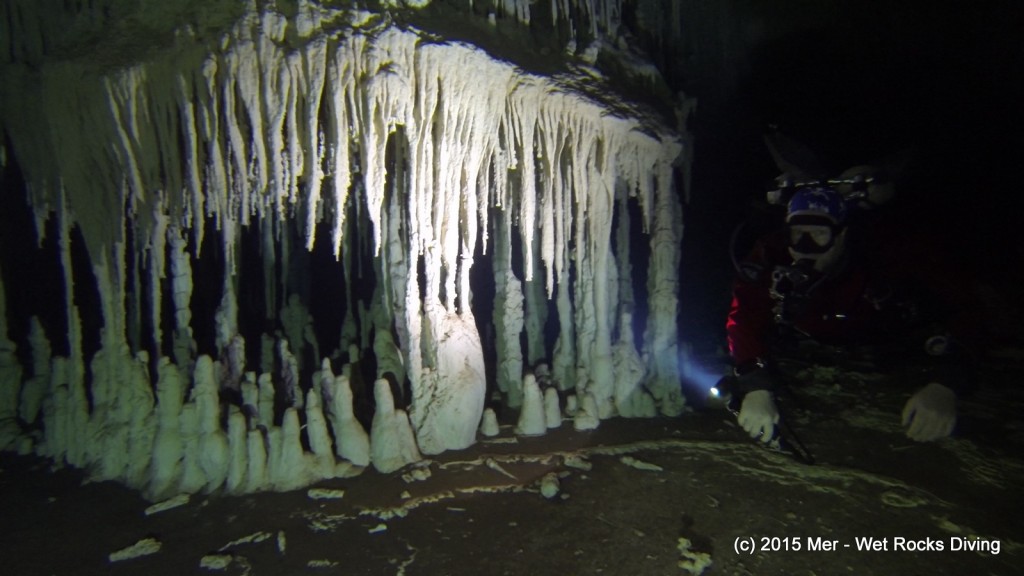 Why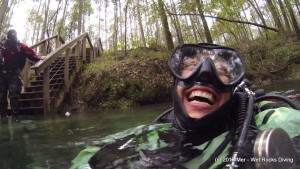 Enjoy the beauty of exploring our planet's inner space. Explore the wet rocks of underwater caves, delicate formations, massive rooms, beautiful clay banks, twisty passage, awe-inspiring speleothems, and unique cave-adapted critters. At Wet Rocks Diving we have passion for cave diving and love sharing this with new cave divers while making them comfortable and competent in this new environment!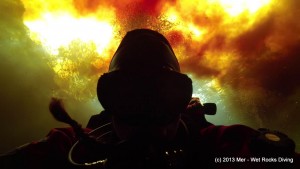 Duration & Content
6 days
2 or 3 students
"Private" available with a stand-in teammate, inquire
Mexico or North Florida
Involves classroom, hands-on field drills, cavern and cave diving, and video analysis
Requirement Highlights
GUE Fundamentals, Technical-rating level
At least 100 lifetime dives beyond open water certification
Sufficient drysuit experience
At least 18 years old
Swim test: 400yds/375m in 14 mins and 60ft/18m underwater breath-hold swim
Basic GUE system equipment, plus double tanks, primary and backup lights, backup mask, safety spool, directional and non-directional markers, plus one primary reel per team.
Complete course requirements available here
Want to see if cave diving is for you before committing to a GUE Cave 1 class? They try our Cave Experience/Try-Dive Program.
Ready to take your diving beyond the daylight zone? Click here to Start Training with GUE.