Installing Decoplanner on a Mac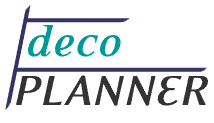 Global Underwater Explorers' dive planning and decompression software, Decoplanner, is a great program and integral to GUE's Cave and Tech classes. It is also of interest to many recreational divers as a planning tool.
Decoplanner is available for purchase from GUE here. This software is included as part of the student materials packet for all GUE Cave-  and Tech- level classes.
However… Decoplanner software runs natively on PC/windows only. Here are some methods that historically have worked for Mac users:
How to Install Decoplanner on Mac (most simple)
Use freeware Wineskin to create a "bottle" in which a Windows program can run on Mac OS, without reboot and without a Windows license.
Wineskin is available here.
Tutorial 1: Walkthru of an installation. A huge thank you to Wet Rocks Diving's students Andrew & Tina Dow for this video.

Tutorial 2: Archived discussion from the GUE Forum, with How-To, available here.
**2020 Update**
For Catalina OS, you may want to consider using Crossover software (see below)
How to Install Decoplanner on Mac (alternatives)
Option 1: Parallels
Option 2: Crossover
GUE does not provide installation/tech support; this information is deemed reliable but is not guaranteed.