Quarry Tour USA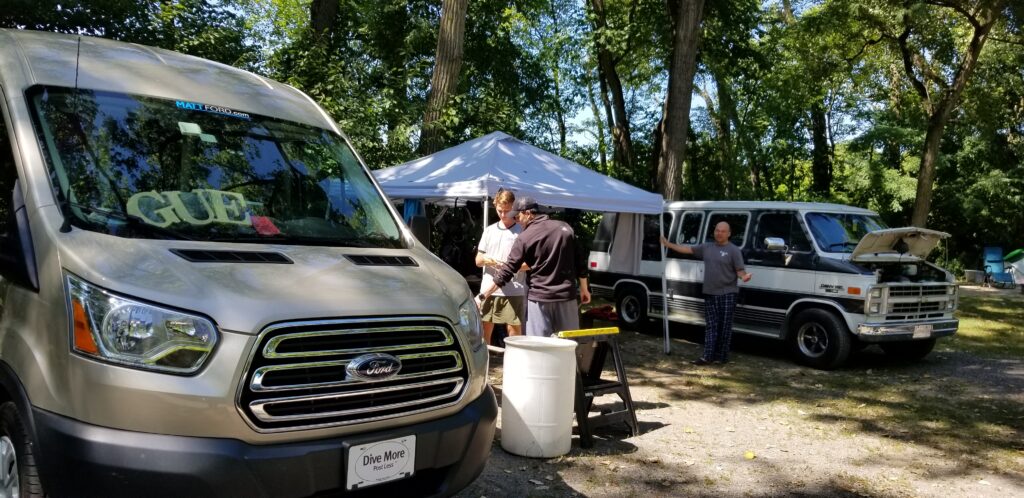 The Quarry Tour: What, Why, Goals
Wet Rocks Diving, every summer (baring pandemics), makes a 3,500 mile road trip across the Eastern USA, bringing GUE training and GUE community support to regions with a new or growing GUE presence. We offer training, organize community events and info session, and go fun diving.
One of Wet Rocks Diving's bases is in North Florida, which features conditions and dive sites conducive to productive year-round training and dive coaching. Divers would visit us in North Florida, then return home to a region in the USA without a local GUE instructor. When their local buddies heard about their Fundamentals experience in Florida and saw their improvement in diving, they too wanted the Fundamentals-experience for themselves. Sadly, not everyone can travel to North Florida. Therefore, the tour was created to bring Fundamentals and an introduction to GUE to them in their local region. At first, it started with a few locations in the south and mid-Atlantic and kept growing. The tour was born out of over five years of planning and building relationships with dive centers and dive sites across the country.
Our goal is to bring GUE to under-served regions of the USA and help new GUE communities grow. Aided by the benefits of a standardized system, networking divers not only within one region, but between multiple regions as afforded many a new friendship and more diving opportunities!
Evolve. Excel. Explore. Enjoy!
Back to Top
---
Quarry Tour Stops
The general structure of the tour is: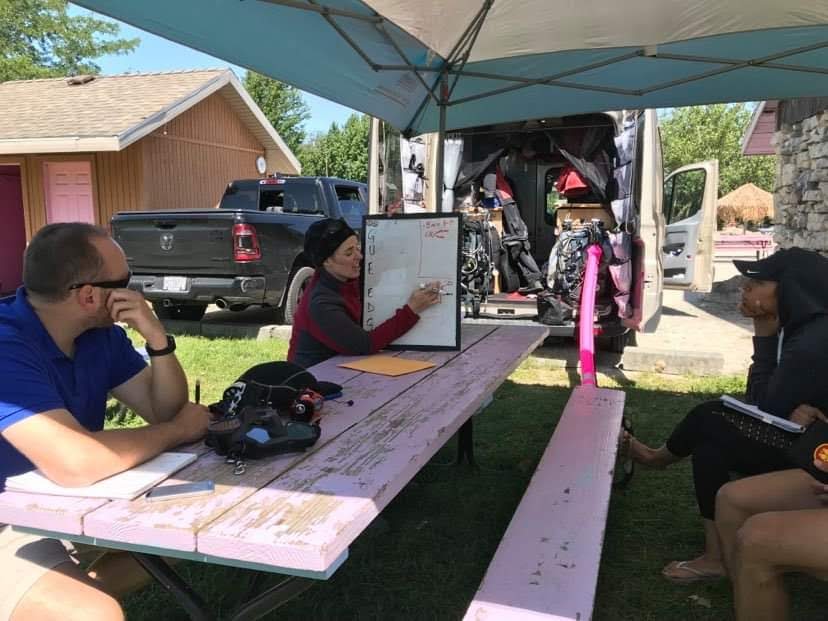 JUNE – Mid-Atlantic
Raleigh, NC
Rawlings, Southern VA
Dutch Springs, PA
JULY – New England
Metro Boston
NH?
Lake Champlain, VT?
AUG to Early SEPT – Mid-West
Gilboa or White Star, OH
Michigan (upon request only)
Haigh Quarry, IL (near Chicago)
Wisconsin?
Southern IL (Mermet) or Pennyroyal Quarry, KY
Mid SEPT (or other times of the year upon request)
Atlanta Metro/Northern AL
Back to Top
---
GUE Fundamentals classes on the Tour
To see the schedule of the tour for this summer, see our live calendar, showing available class seats. Tour seats often fill months in advance. Email us today to reserve your seat!
If a class is FULL, do still email us, as we may be able to add another instructor and therefore 3 more seats to the class date.
Recreational 1 (Learn to Dive) classes are also possible, upon request.
Tour dates are generally finalized in March.
Back to Top
---
Upper-Level GUE classes on the Tour
Upon demand, we offer Fundamentals Upgrades, Recreational 2, Primers, Rescue, Recreational 3, Tech 1, and Instructor training. Email us with your request and we'll discuss what's possible. More and more will become possible as each region and community grows!
Back to Top
---
Fun Diving & Community Building on the Tour
The Tour is not just about training. These regions are often defined and bound together by awesome dive sites. The Mid-Atlantic region has the WWII wrecks of the Graveyard of the North Atlantic and Eastern Great Lakes/Upper St. Lawrence River; the New England region has Mass Bay, Long Island Sound, Eastern Great Lakes/Upper St. Lawrence River; and the Mid-West has the mighty Great Lakes. Amazing shipwrecks can be found in each of these regions and a diver in that region tends to visit these wreck meccas at least a few time each dive season.
We don't train in these wreck-laden locations as the conditions (especially surface) are not predictable enough to rely on during Fundamentals and most parts of Learn to Dive classes; the quarries provide that weather-insulated consistency. But we want to get out and dive these wrecks.
So you'll notice on the tour schedule that there are blank weeks between some of the course dates. This is for fun wreck diving in the lakes, oceans, and maybe even a mine dive. We'll also schedule info sessions and other community events in this periods.
Back to Top
---
Community Building BEYOND the Tour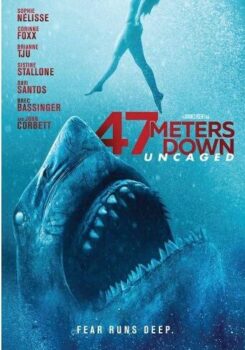 Wet Rocks Diving is committed to building communities and connecting those communities to different regions. We've used the time afforded us by the lemons of 2020 to make lemonade. We have online learning and supplemental continuing education as well as online social hours and online Dive Movie Roasts to bring people together and build friendships. This networking helps grow each region but also connects divers to those outside of their own region… many a road trip is now is being planned!
Back to Top
---
Regional Communities
Communities in these regions are growing. To connect with other divers in the USA's Mid-west, Northeast, Mid-Atlantic, Southeast, or Hawaii, see this page to join a regional team.
Team email lists are a benefit to GUE students and GUE-trained divers.
Back to Top
---
How to Join the Tour
Want to find out more? Want to reserve a seat in a class or on a fun dive? Want to request the tour make a stop at your location?
We also offer free online info sessions where you can find out what GUE Fundamentals is all about, if it's right for you, how to prepare, and what are some of the special resources Wet Rocks Diving has built for our teams!
---
Back to Top
---