Mentored Diving
Do you or your team have skills to tweak within your current certification skill sets?
Want individual, personalized, professional assistance, and coaching with those tweaks?
Want to have fun while seeing improvements?
Then mentored diving may be for you.
what is mentored diving?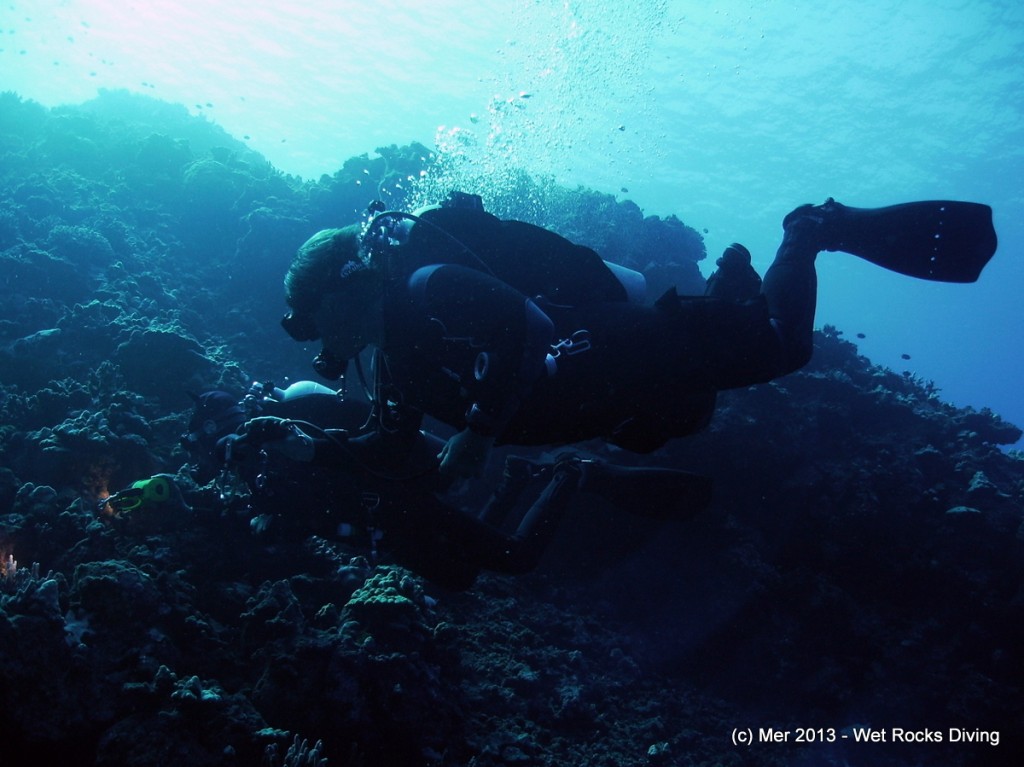 Mentored diving is not formal instruction; rather, we do some dives and you learn tips, tricks, and methods to enhance your diving in a casual setting, all while enjoying some great dives. Among other tools, your coach typically will use video analysis to accelerate improvement. Dive briefing and de-briefings will focus on your goals, skill set, identifying strengths and weaknesses, and ways to improve. Mentored diving can range from a single half a day to a series of multiple dive days over a week or a year, depending on your needs and goals. Improve your skills and have more fun on your dives!
Wet Rocks Diving also specializes in:
Unique challenges women and smaller divers face with fine-tuning their equipment
Team coaching
Trained cave divers wanting to improve their high-flow cave diving techniques and positioning
How to Start being Mentored
To learn more about mentored diving, Email Us with the following info:
Goals
Your favorite types of diving

Dive history, recent experience, and current certification level(s)

Where you would like to be mentored
Approximate schedule availability (e.g. weekdays vs weekend, specific date range)
Mentoring packages are customized to each diver's or team's unique goals, experience, and availability. All dives are done within your current certification limits. Mentoring can be combined with guided diving. Initial mentoring email consultation is complimentary.
Ask about complete logistics management or trip planning packages and get the most out of your trip!
Locations
Mentored diving is available in North Florida and Kona, Hawaii; other locations by special arrangement. Wet Rocks Diving is a team of professionals with a variety of background and experiences. If your needs do not match our availability or expertise, we will connect you with the appropriate dive professional.