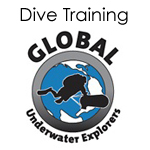 Sept 1 UPDATE: Wet Rocks Diving is back to teaching. Check out this page and email us to find out what we're doing to maximize safety in these strange times. PS: It's actually made Fundamentals class BETTER!
Sept 20 UPDATE:  SIMON MITCHELL ON COVID-19
Simon Mitchell is currently one of the leading decompression researchers and speakers in the field. An active cave and tech diver from New Zealand, Simon is a physician specializing in occupational medicine, hyperbaric medicine, and anesthesiology.  The below video was filmed on 19 Sept 2020, the ~2 minutes from 57:06 to 58:20 is on-topic for COVID considerations for divers.
Wet Rocks Diving has reached out all of our clients scheduled in the next 30 days (thru April 15) and by mutual consensus have elected to reschedule all these classes in light of the current global COVID-19 situation.
We are in the process of reaching out to our clients scheduled for the subsequent months to have a dialogue on what our next steps should be. All Wet Rocks Diving instructors and staff have been and continue to practice social distancing and reducing unnecessary travel and interactions.
UPDATE: Closure extended thru July 31.
Stay safe out there! For more info, Email Us.