Madison Blue is now closed due to rising Withlacoochee River due to 3-5 inches of rain in the area and in Georgia on Aug 16-18, upon an already saturated ground due to unusually heavy summer rains this year. These rising waters flood the cave system with dark, tannic waters that reduce/eliminate visibility in the system, thus causing the site to be closed to cave diving.
Revisiting the recent Madison history:
5/16/13 – Open
6/14/13 – Closed
6/29/13 – Open
7/7/13 – Closed
8/5/13 – Open
8/22/13 – Closed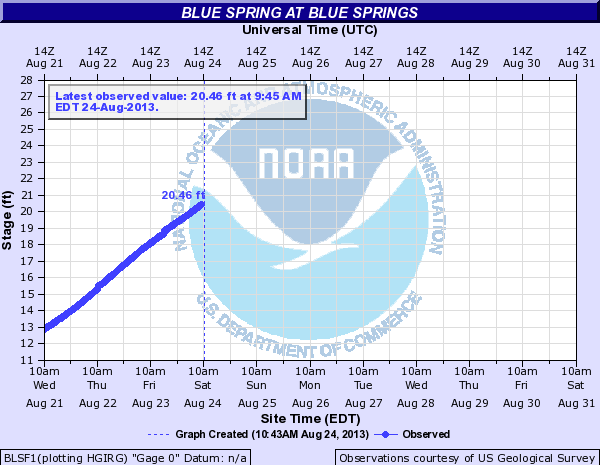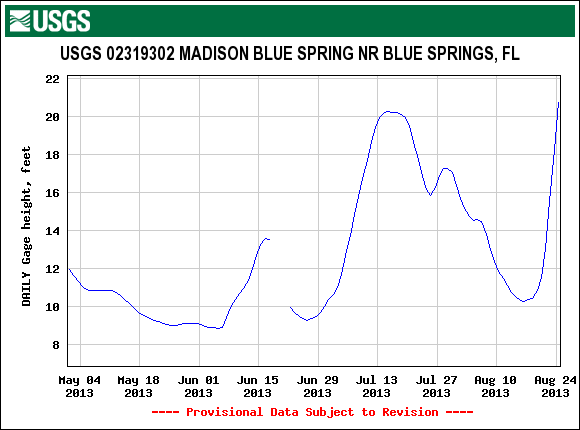 Notice above that the August open period occurred at much higher levels of the basin than has been recently "normal." For those familiar with the site, we're talking about basin height approaching the deck!