Check out yesterday's post for part one of this caving research trip.
After 22J, we headed up to 22I. Previous scouting trips noted only 5m of cave in one direction and 15m in the other; however, after staring at a choke for a while, we found a TIGHT squeeze through. We dropped into over 130m of textbook Hawaii lava tube cave and were likely the first humans to visit this cave.
I've done a bit of a survey of underwater caves, concept is similar for dry caves although the methods and pace are a bit different and it's MUCH easier to communicate with other cavers. Having done a few prior survey trips, Peter and Bob entrusted me with setting stations on this trip, which means I was out front.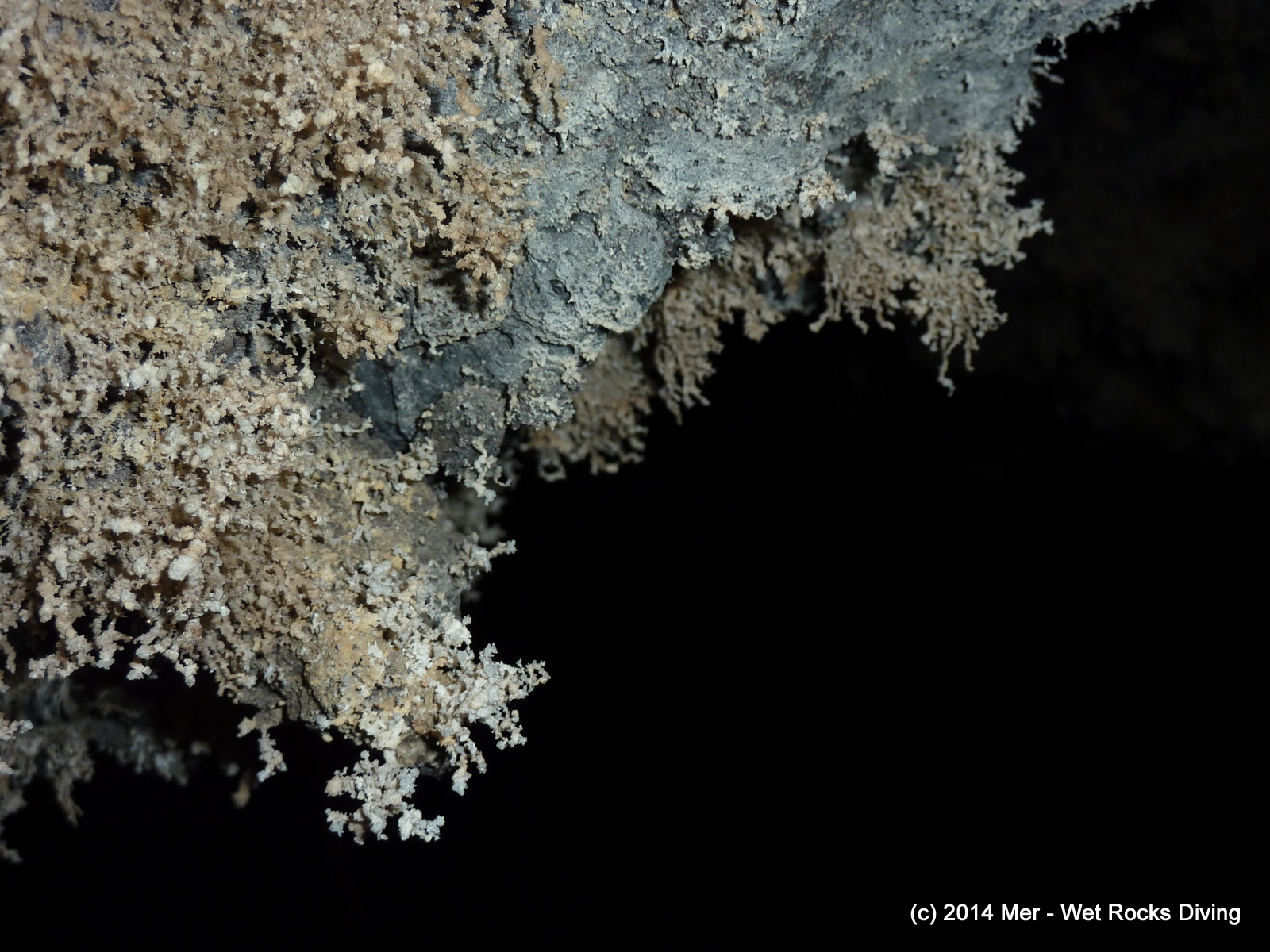 Due to the young age of lava tube caves, there tends to be few flowstone features, but this cave is showing the beginnings of some in a couple places. Yay: Wet Rocks!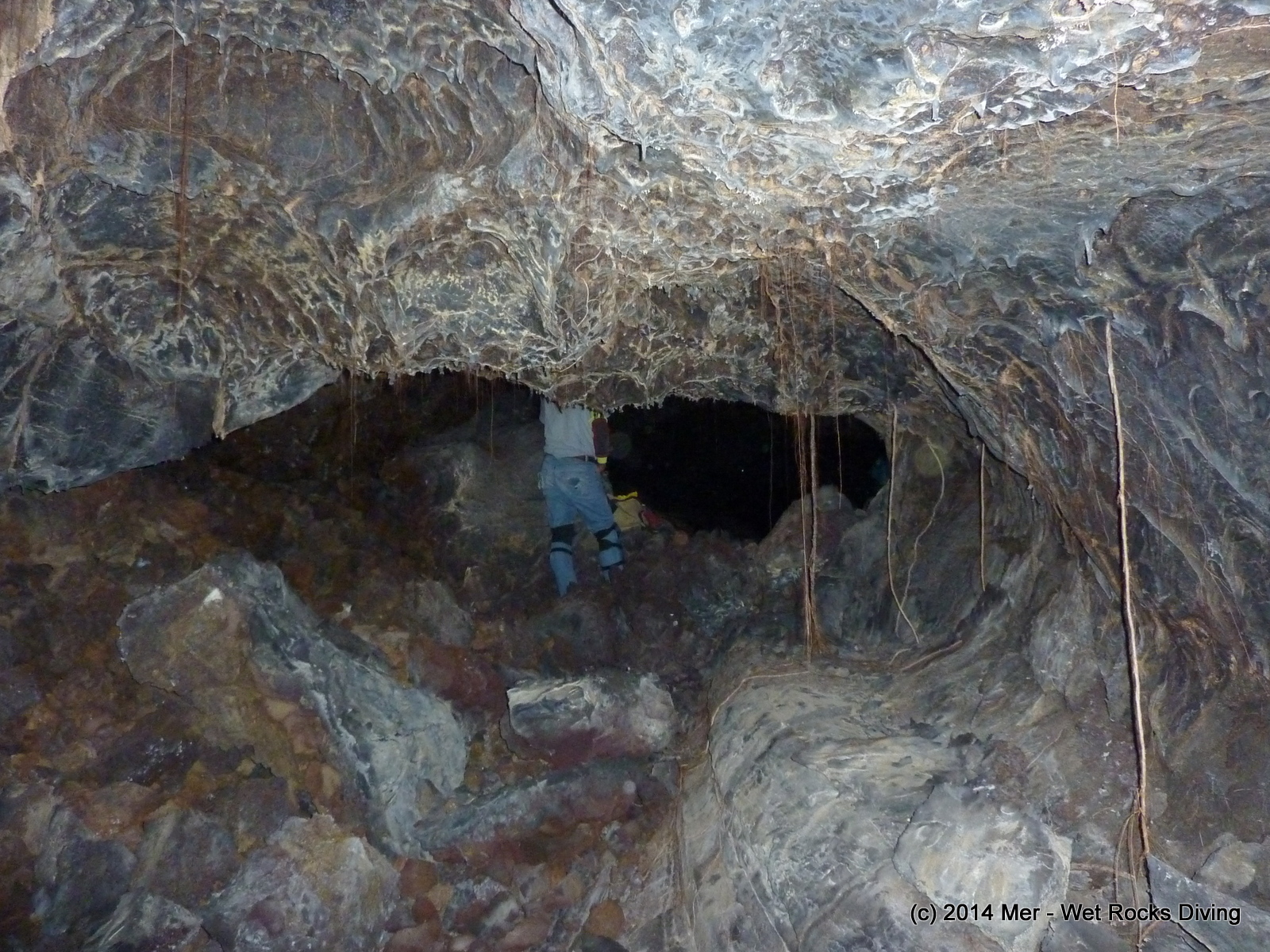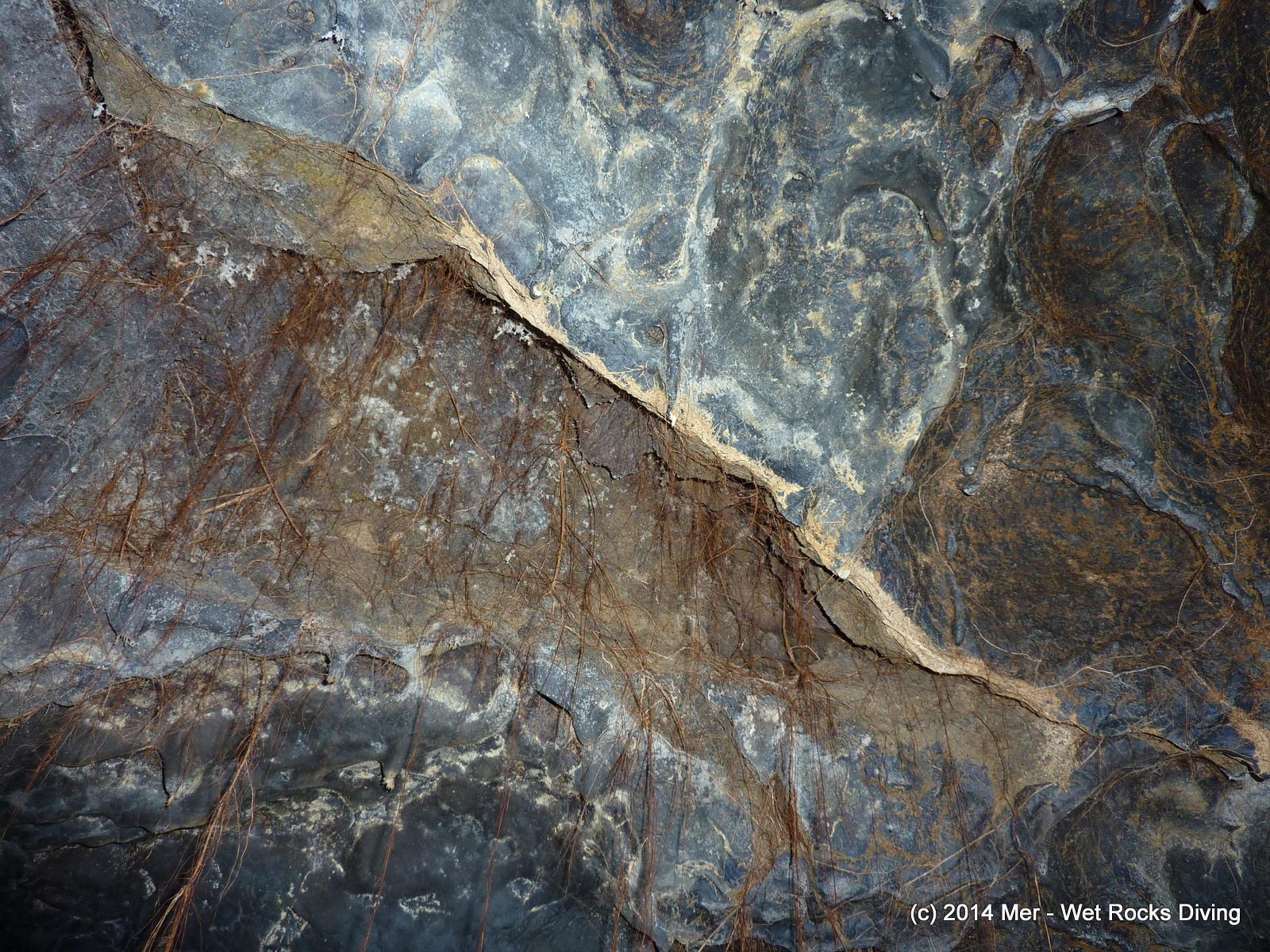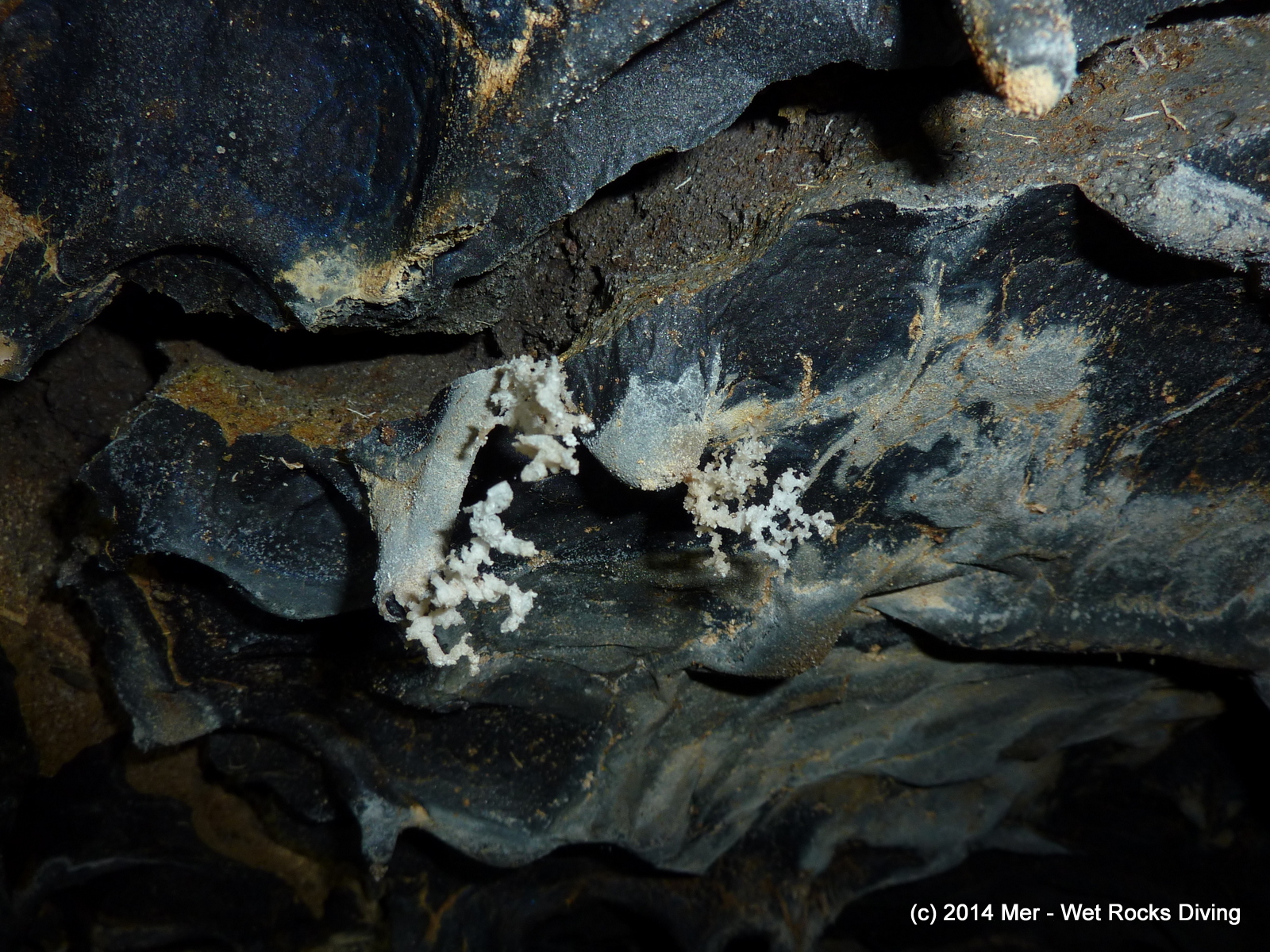 The pics are quick & dirty snapshots taken with a point & shoot in between survey points. Peter lugged in 6 strobes and a 3D camera for the offical research documentation.
26 April 2014