UPDATED: Check this post instead.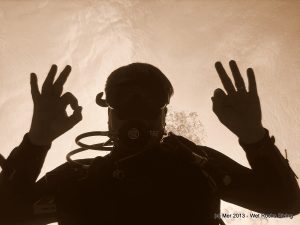 The schedule for Wet Rocks Diving's GUE Fundamentals offerings in RALEIGH, NORTH CAROLINA have just been posted.
Holiday Weekend (Memorial Day): May 26-29, 2017
Weekday: June 5-8, 2017 – only one seat remains
Weekend Overlap: June 10-13, 2017  – only one seat remains
Upgrades can also be arranged during these dates.
GUE Fundamentals – Part 1 (2-day, first half of Fundamentals)
If any of these classes interest you, or you know someone they would be perfect for, email us today. Seats will go fast!
Looking for a Fundamentals class in Florida, look here.
Also:
**Special Cave 1**: Oct 21-26, 2017 Co-taught by Gideon & Mer, right before the GUE Conference in High Springs Florida
Tech 1: Nov 6-11 2017: South Florida. Mer & Gideon. Scheduled right after DEMA, dates negotiable.
Interested? Email us today. Seats will go fast!