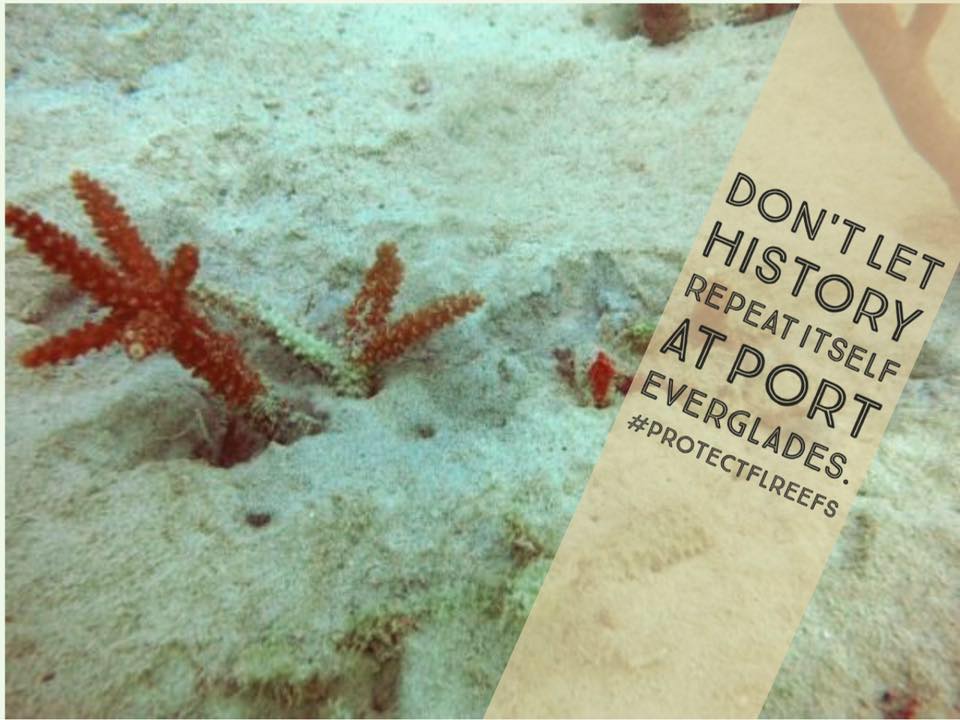 Port Everglades Expansion Dredging — Public Meeting
22 Feb 2017: 2 & 6 pm, Ft Lauderdale, Florida
Broward County Convention Center: 1950 Eisenhower Blvd., Ft Lauderdale, FL 33316
or
Sign the Petition
What is Port Everglades
Port Everglades is a major harbor on Florida's Atlantic coast. Located at Ft. Lauderdale, just north of Miami, it is a major embarkation point for cruise ships, and sits adjacent to Florida's barrier coral reef tract as well as world-class wreck diving.
The Issue
In order to access Port Everglades, there is a channel that crosses the Florida Reef Tract. Now that larger ships are coming, due to the widening of the Panama Canal,  Port Everglades Channel is scheduled for expansion dredging. Port of Miami has already undergone this dredging and the resultant sedimentation was way worse than predicted by the Army Corps of Engineers, burying corals and impacting several endangered species. The Port Everglades expansion project plans to use these same (flawed) methods. Speak out to stand up for our reefs! 
 What You Can Do
Attend the meeting Feb 22
Sign Miami Waterkeeper's Petition here
Write a letter/email — sample letter content (copy/pasteable) here
Any combination of all three
Who Should Care
Florida residents, Florida visitors (American or foreign), and anyone who cares about the health of our reefs!
More Information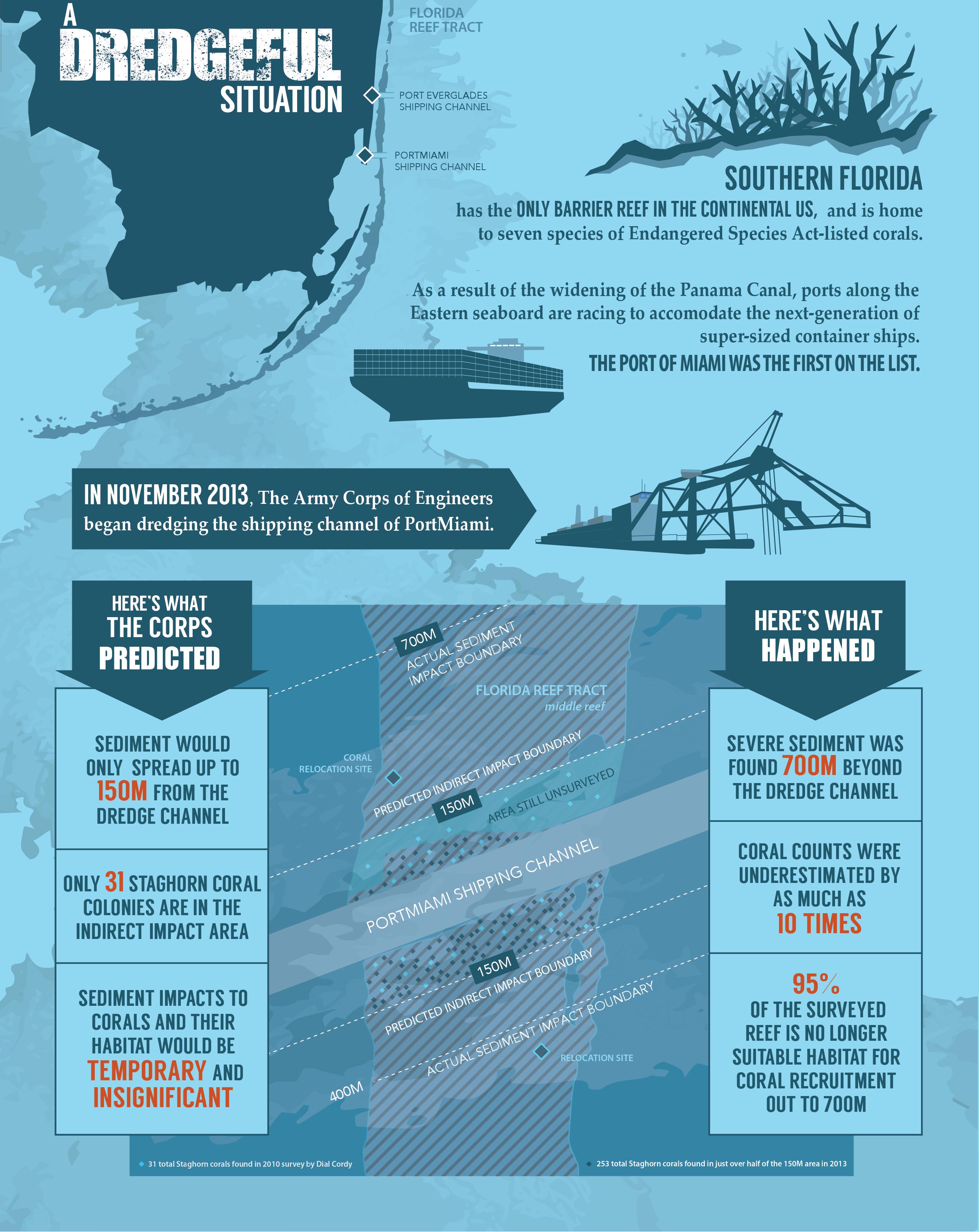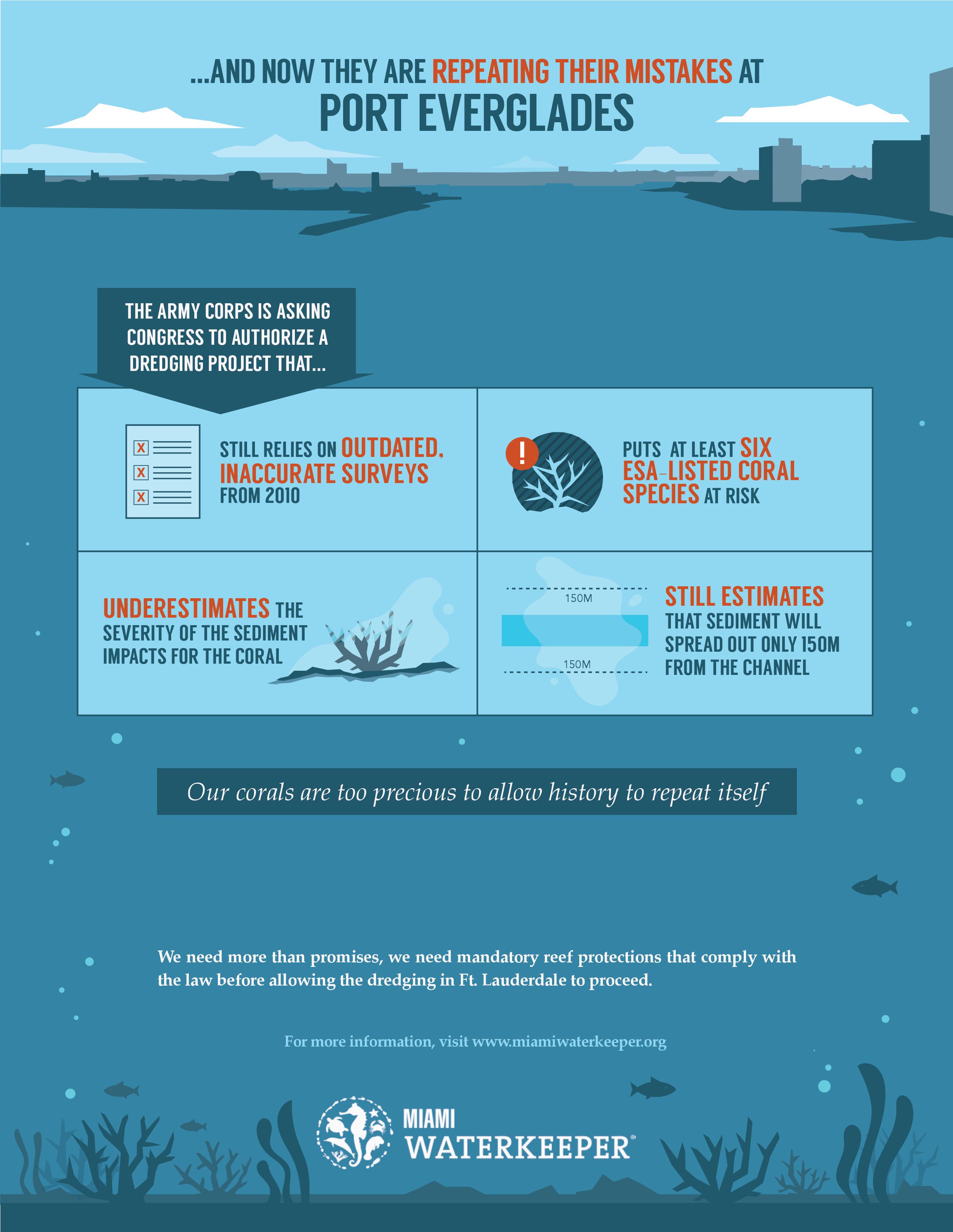 Download this infographic here: Dredgeful_Infographic_2