Team Squirrel Tamer
Jeff and Vince earned the name Team Squirrel Tamer during their Cave 1 class in North Florida in Feb 2016. Mark Messersmith and Mer are honorary members, with the titles of Master Squirrel Tamer and Apprentice Squirrel Tamer, respectively.
Squirrels were everywhere at Ginnie Springs; in our cars, in our lunches, and nearly in our drysuits. By the end of the week, Mark even had them responding to voice commands!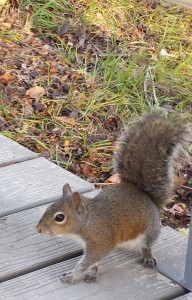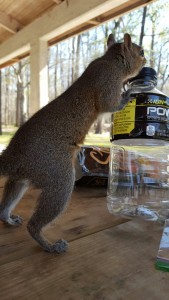 Jeff and Vince successfully completed GUE's Cave 1 class and look forward to many more cave diving adventures in their future, with the squirrels firmly in check, of course!
What team name will your class or group earn?