Team Rise & Shine
Mark and Carmen earned the name Team Rise & Shine during their Rec 1 class in Florida in May 2016. Always with a great attitude and a smile, Mark and Carmen learned a ton and had a lot of fun too!
First we started at Ginnie Springs in North Florida and its shallow, clear open water. 72degF/21c year round!
Then we headed to the clear, blue waters of Blue Grotto for some more depth then Manatee Springs where Catfish Hotel is a natural environment that makes great preparation for heading to the ocean. …of course fun there was fun with the toypedo along the way!
Finally off to South Florida for some wreck, reef, and drift diving!
There was tons of fish and even a chill shark.
Success: certified divers! Congrats Mark and Carmen.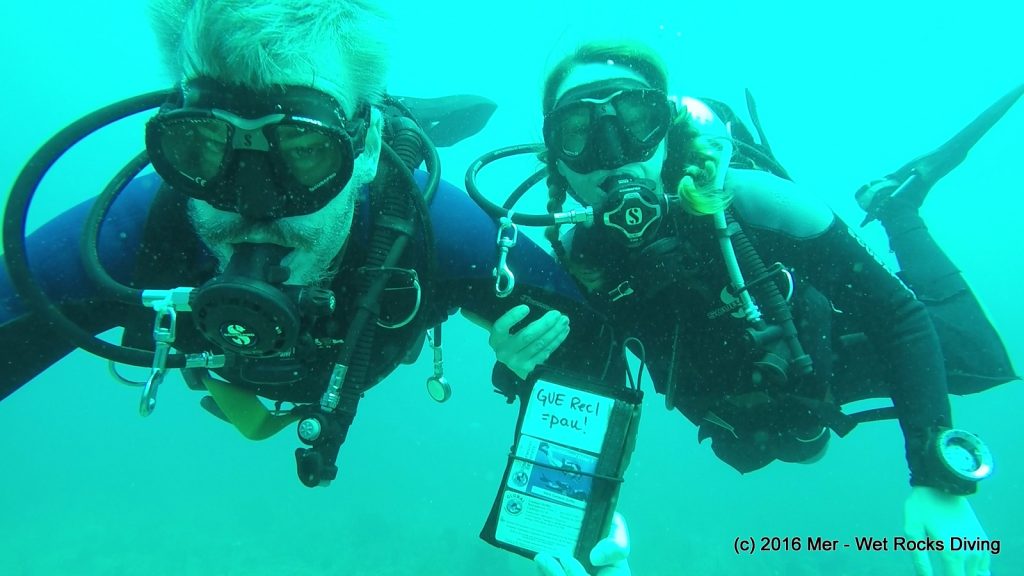 What team name will your GUE Learn-to-Dive class earn?